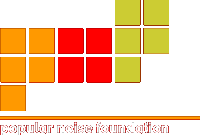 The Popular Noise Foundation is a nonprofit organization with the mission to stop the accelerating disintegration of local music in the San Francisco Bay Area and put in place new programs to preserve and benefit its existence. We recognize the wide breadth of genres that define the local music community and are dedicated to supporting them all. Continue reading the Mission Statement.
---

Come Together
Find out anything and everything about the SF music scene on our community page.

What You Can Do
PNF is accepting donations, but if you don't have money to spare, you can still help. Volunteer your time, spread the word, and stay informed. Find out more.

Go See Live Music!
The SF Bay Area is thriving with live music every night of the week. PNF has compiled a page of resources to help find the right live music event for all tastes. Support your local music scene! Go see a band.



Latest News
Findings from the Musician Survey are in. View and download the PDF

Press Archives
Read up on the local music issues with a chronological index of media coverage.